Sydney In Mercer's 2013 Most Expensive Cities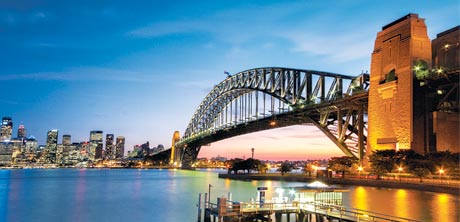 For the first time, Sydney is among the top 10 of the world's most expensive cities for expatriates, and is the only Australian city to do so, according to Mercer's 2013 Cost of Living Survey.
For the survey, New York is used as the base city, and all cities are compared against it. Currency movements are measured against the US dollar. The annual survey covers 214 cities across five continents and measures the comparative cost of more than 200 items in each location, including housing, transportation, food, clothing, household goods and entertainment.
The report is designed to aid multinational companies and governments when determining compensation for their expatriate employees.
It was found that the Republic of Angola's capital city, Luanda, was the most expensive, followed by Moscow. The primary factor is the cost of accommodation, as well as imported goods and services that expatriates are accustomed to.
Entertainment and less needful expenses – such as movie tickets and coffee – can also add up to have an effect on the ranking. A movie ticket is US$5.18 in Johannesburg but US$20.10 in London, for example.
Sydney is believed to have moved up the list primarily due to the cost of housing.
South American and Canadian cities were found to drop from the list due to a weakening against the US dollar.
"Deploying expatriate employees is an increasingly important aspect of multinational companies' business strategy," Garry Adams, leader of talent business, pacific at Mercer, said. "With volatile markets and stunted economic growth in many parts of the world, a keen eye on cost efficiency is essential."
Rankings
The top 10 costliest cities for expatriates as of March 2013 are:
Luanda, Angola
Moscow, Russia
Tokyo, Japan
Ndjamena, Chad
Singapore, Singapore
Hong Kong, Hong Kong
Geneva, Switzerland
Zurich, Switzerland
Bern, Switzerland
Sydney, Australia
Thanks to Human Capital editor for the article.