Surprise Your Mum Without Blowing The Budget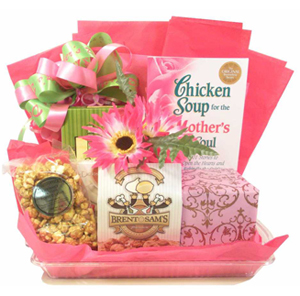 It's that time of year again when mums take centre stage. Treat your Mum this Mother's Day without blowing the budget. Here are some fun and clever MoneySmart ways to surprise her.
The gift of time
One way to make your Mum feel extra special this Mother's Day could be to do something with her that she knows you don't normally do. If your Mum runs every morning, get up and go for a run with her. If she goes to book club meetings, go to one with her.
Surprising your Mum will not only make her Mother's Day special, but you may also find it is something you enjoy.
If you want to go the extra mile, don't make it a one off. As a gift, let her choose an activity that you can do together once a month for the rest of the year.
Or you could spend the day with her on Mother's Day. Whether it's a picnic or a trip to the movies, the simple gift of time could be your best gift yet. Clear the calendar and make sure you devote the day to doing whatever she wants.
Cook her favourite meal
Your Mum has probably cooked you a good meal or two in her day, so why not turn the tables and cook your Mum her favourite meal.
Whether it's a toasted cheese sandwich or prawn risotto, taking time to prepare her favourite meal will go down a treat.
If you do want to spoil her and take her out for a meal, look for restaurants that do Mother's day promotions. Whether it's 'Mums eat free' or a 'two-for-one-deal', you'll be able to find a restaurant to make the day special.
Restore her childhood memories
Hidden away somewhere in a closet, cabinet or chest of drawers is likely to be a memorable gift from your Mum's childhood. Whether it's a fluffy toy, an ornament or a letter from a long lost pen pal, there will be something that needs restoration.
It may only need a battery, re-stitching, framing or a fresh coat of paint, but restoring one of her favourite childhood memories could prove to be your most thoughtful present yet.
Cup of love
You could fill a small cup, basket or pot with things your Mum loves, like chocolates, fruit, stuffed animals or any other favourite items.
To top it off, include little notes or messages telling her what you are thankful for. Whether they are moments you have shared together or words that bring back special memories, your attention to detail will be greatly appreciated.
Share the cost
If you decide to buy your mum a gift, try and share the cost with your brothers or sisters. Pooling your money to buy a present will not only save you money, but it will also give you a little extra to buy your Mum that special gift.