Free Positive IPhone App Of Daily Inspiration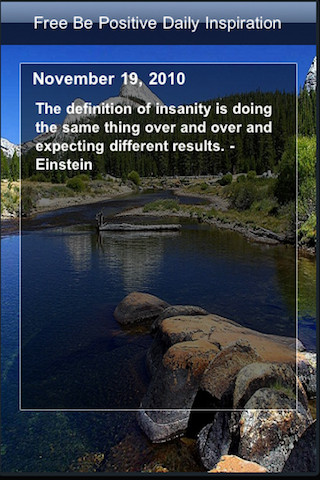 Do you need to be more positive? Do you know how valuable it would be to your life but have trouble actually BEING positive? Then this application can help you every single day.
Every single day this application delivers a new daily inspirational quote that helps you to be positive. It delivers the quote on top of a beautiful scenic background. It's time to start retraining yourself to be positive so you can attract more positive people and things into your life! Download this application today and start your transformation now! Or just simply download it to help you be even more positive than you are right now!