Cyprus – The 5th Eurozone Country To Seek Assistance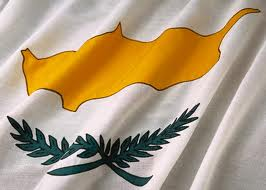 Cyprus has become the fifth Euro zone country to seek financial assistance. Cyprus needs around €1.8b (10% of their GDP) by the end of the month. The country's second biggest bank Cyprus Popular Bank said their balance sheet has been heavily hit by bad Greek debt. Fitch credit rating agency has recently downgraded Cyprus's credit rating to BB+ from BBB (below investment grade).
Greek PM Antonis Samaras will not attend the EU summit this week as he has been advised to stay home after having eye surgery two days ago. Greece's New Finance Minister George Papandreou has stepped down after one week due to poor health.
Spain's formal bailout request has not specified the exact amount needed. The majority of the bad debt on the banks balance sheets it that of subprime loans during 2008 and the property bubble. If Spain was to need a full blown bail out it would be a lot bigger than that of Ireland, Greece and Portugal. The bank bailout is seen as a pre-cursor to a full bailout.
European Central Bank President Mario Draghi indicated that the ECB is close to exhausting it's tools. Interest rates are now "as low as they can go" and debt purchases are paralysing banks balance sheets.
German Chancellor has again reiterated that Euro bonds and debt sharing is economically wrong and counterproductive ahead of this week's EU summit. "It runs against the current German constitution".
Spanish 10 year bonds yields are up to 6.64%. Still well below last week's 7.26%.
Moody's credit rating agency has downgraded 28 European banks. The Europe 600 Banking index lost 3% yesterday.